Now you can scan QR Code iPhone. Yes within iOS 11 Apple did many improvement to iPhone, iPad operating system. Among that changes iOS 11 added QR Code scanning support within iPhone, or iPad Camera Application. If you have iPhone or iPad updated with latest version of iOS 11 then QR Code Scanner is on by default until you disable it. In this article I explained how to Scan QR Code Using iPhone, iPad. Now no need to download third party application just for QR Code Scanning.
Important: Please update iPhone, iPad to iOS 11.
How to Enable QR Code Support i.e. Scan QR Code iPhone
You must enable QR Code support within iPhone, iPad. So thereafter you can use camera application to scan QR code.
1) Open Settings App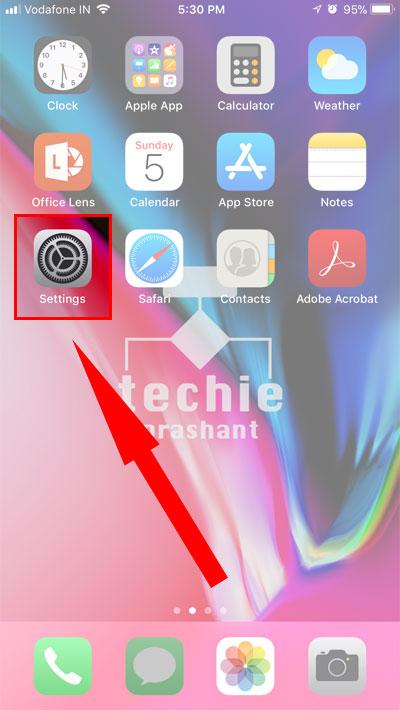 2) Tap Camera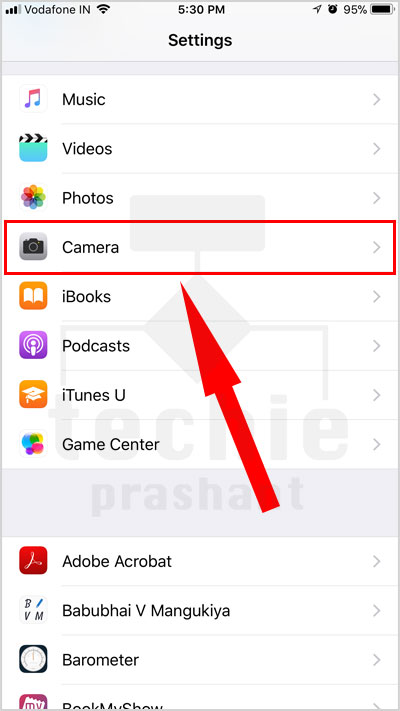 3) Set "Scan QR Code" to ON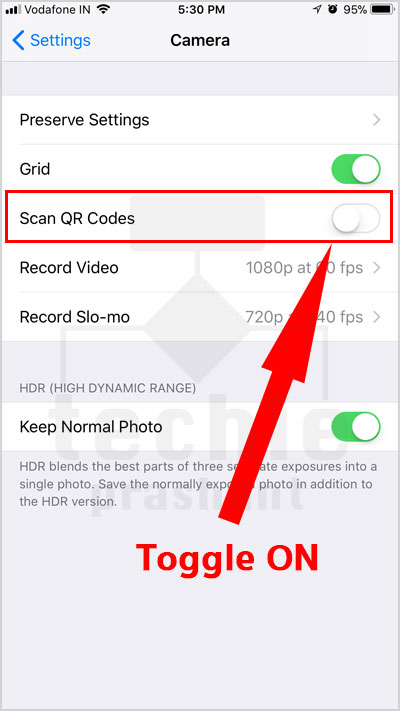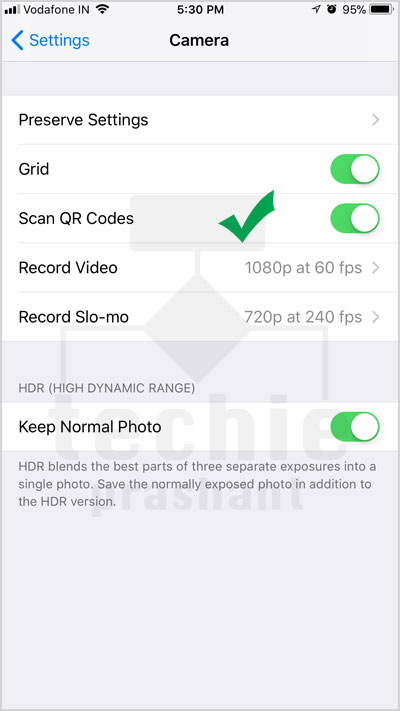 How to Scan QR Code in iPhone
1) Open Camera App (Camera Mode: Photo)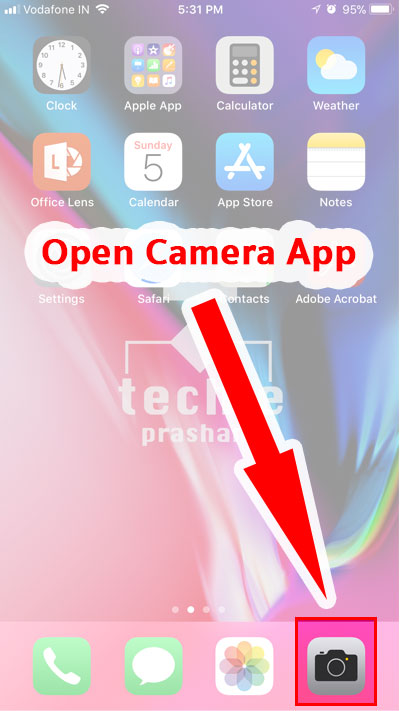 2) Put any QR Code under camera. (Camera Mode: Photo)
iOS 11 Camera application is capable to scan QR code under Photos mode. No need to download any other application for scan QR code.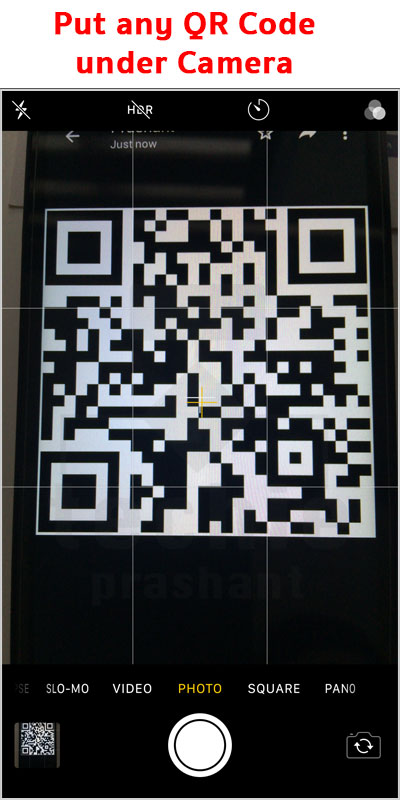 3) Camera app shows action bar at top.
Tap action to proceed with it.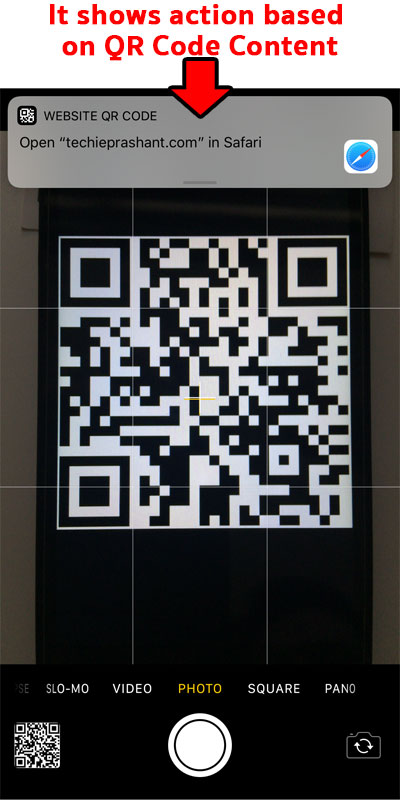 4) It will Open Website if QR Consist URL
It will open website if QR Code have web address.
It will dial phone number if QR Code have phone number embedded in it. etc.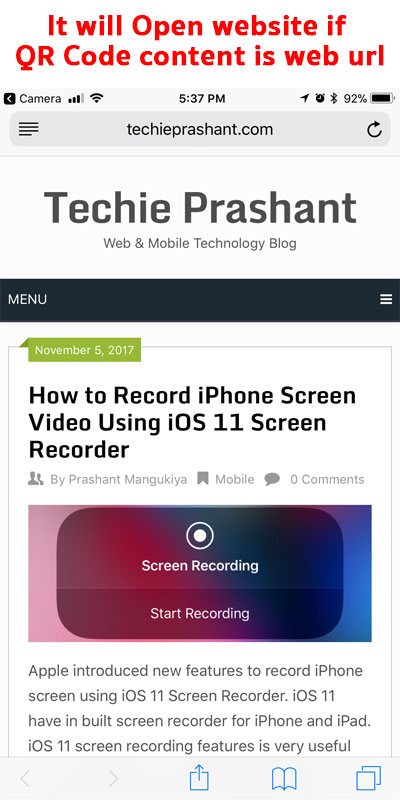 Important: Please update iPhone, iPad to iOS 11. QR Code scan support is available from iOS 11 Camera Application, so update your device to use QR code scan features.