If you are iPhone user and updated your iPhone with iOS 16, you may noticed that whenever you will receive call while iPhone is unlocked it will show call with small banner at top of the screen. But you can show full screen call receive interface in iPhone if you need. Remember, at present I am talking about iOS 16, not sure this settings available for older version or not.
Do you know, full screen call receive interface gives you convenience. i.e. You can easily reach at Accept or Decline button in case you are using large screen iPhone. Full screen call receive interface also gives your large viewing area to display received call information.
---
Whenever iPhone screen unlocked, it will show incoming call as shown below by default.
Below steps explains how to show full screen call receive interface in iPhone when screen is unlocked.
Steps: How to Show Full Screen Call Interface in iPhone
1) Open Settings Application from iPhone
2) Scroll Down List and Tap Phone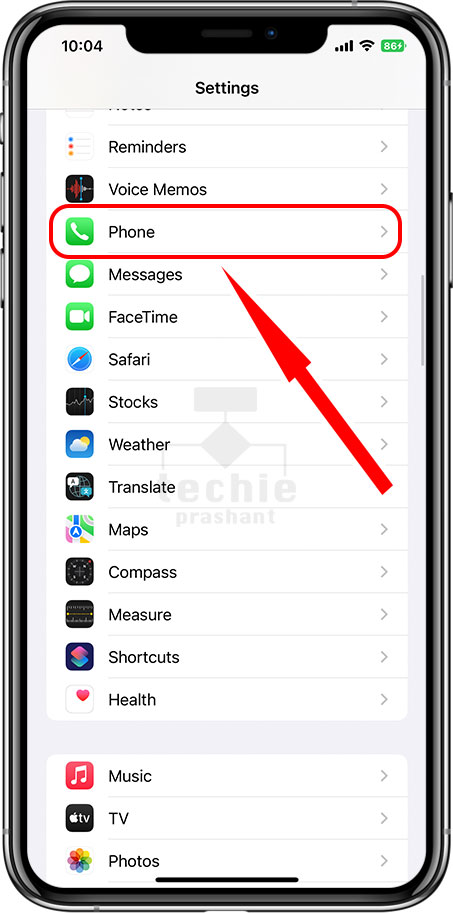 3) Tap Incoming Calls as shown in Image Below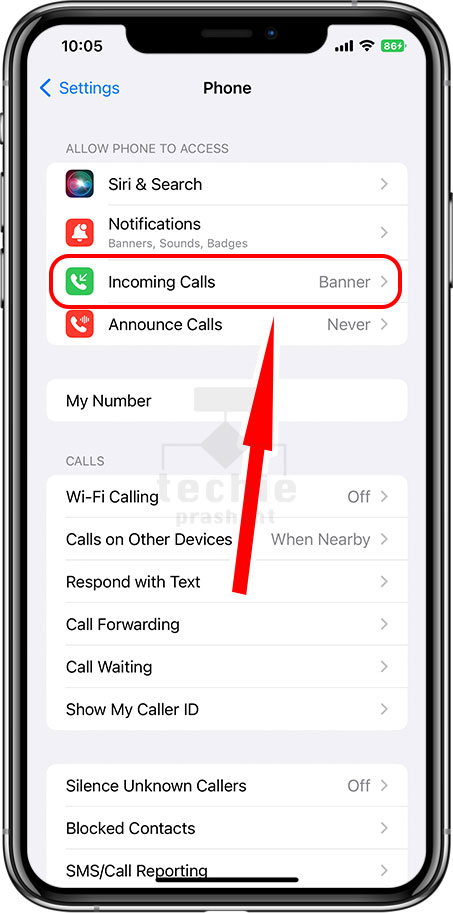 4) By Default It will Show Banner Option Selected as Shown Below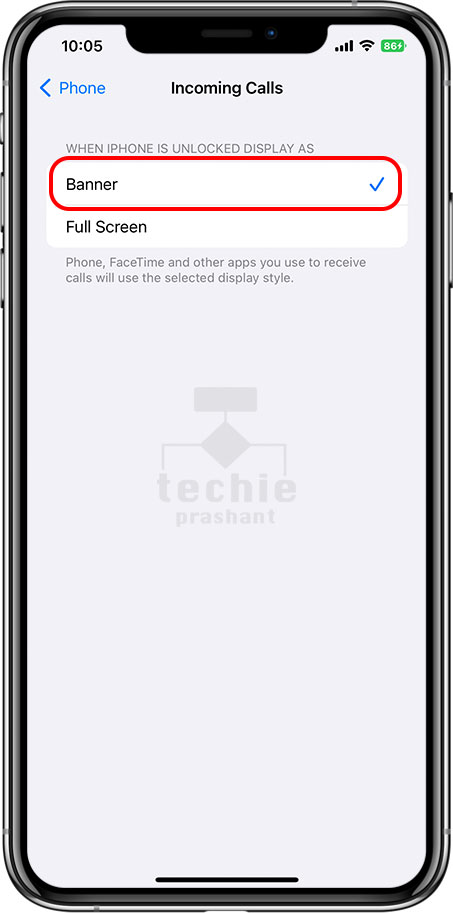 5) Select Full Screen Option. Now It will show Full Screen Call Interface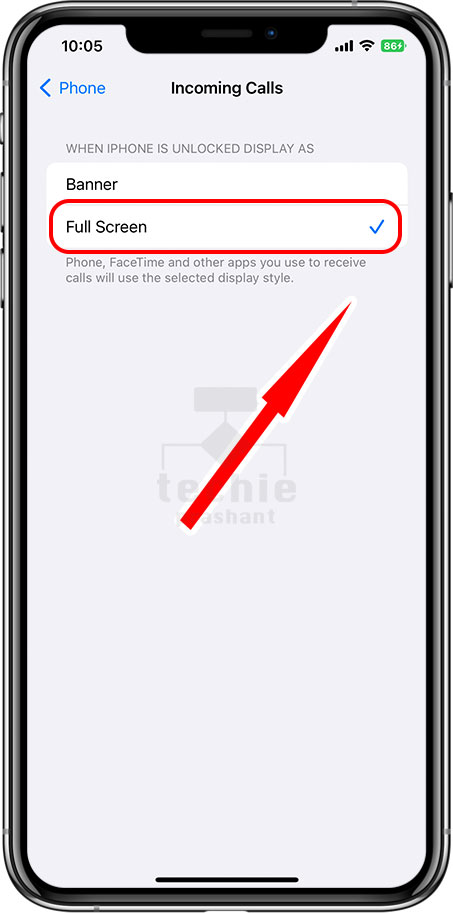 6) Now It Will Show Full Screen Call Interface as Shown Below.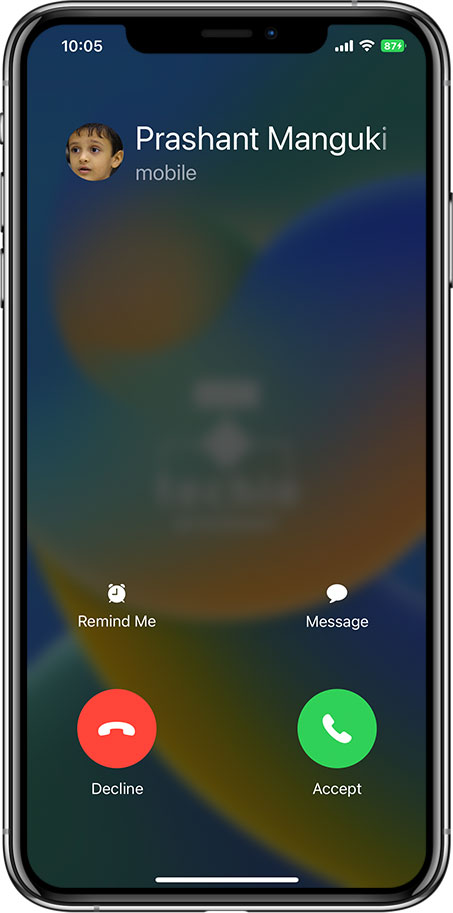 Note: Latest version of iOS will show banner interface by default during screen unlocked, because it will provide clean interface to accept or receive call directly from the banner at the top. So there is not any good or bad things among Banner or Full screen interface, it depends on personal choice. So whatever is comfortable for you it is good.
If you are interested to see video tutorial on this topic you can refer the hindi video tutorials from below.
Other article you may interested: How to Make Every Text Bold In iPhone
---
Video Tutorial In Hindi