In this article we will see how to use weather app on iPhone or Pad. Since iPadOS 16 you will also get weather app for iPad. So you can easily check weather on iPhone and iPad now onwards.
By using wether app, you can check weather for your current location and any other location in the world. You can also view the upcoming hourly and 10-day weather forecast information. You can also see severe weather information, and more.
Important: Weather application uses Location Services to get weather forecast for your current location. So please make sure Location Services is turned on in your iPhone or iPad. Please refer the guide below to turn on location service in iPhone.
How to Turn on Location Service in iPhone. Go go Settings > Privacy & Security > Location Services > Weather.
You can turn on Precise Location to increase the accuracy of the forecast in your current location. Remember, precise location will drain more battery.
---
Table Of Contents – Check Weather on iPhone
---
How to Add New Weather Location
1) Open Weather App from iPhone / iPad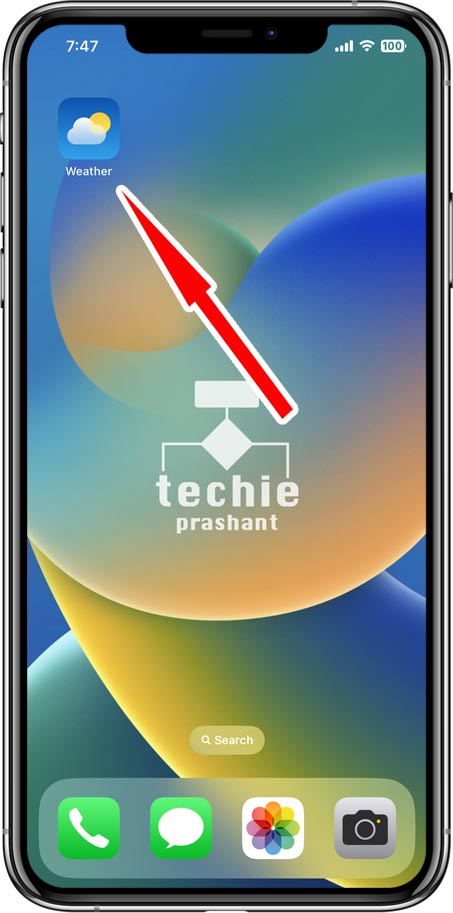 2) Tap Burger Menu Icon at Bottom Right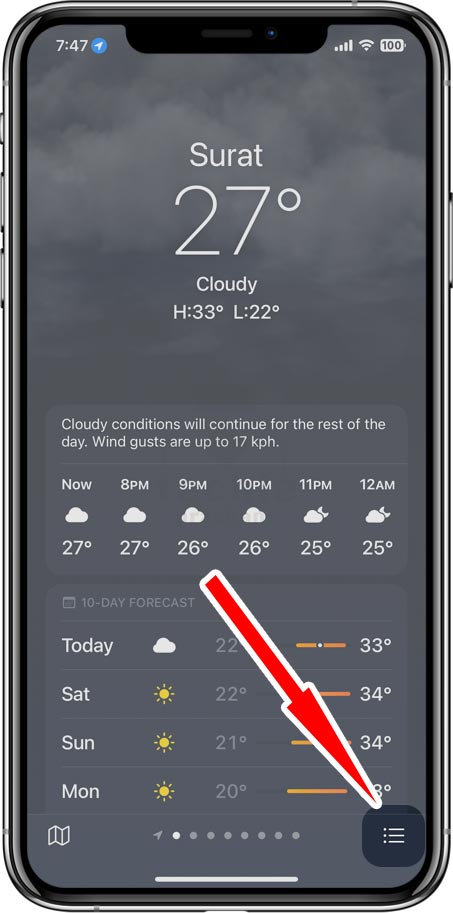 3) Tap Text Input to Search Location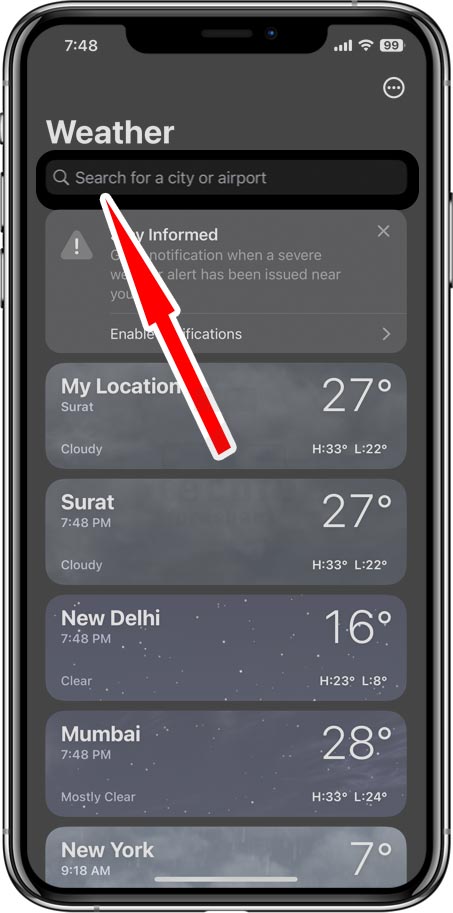 4) Enter Location In Search Input, Select Nearest Location from Suggestion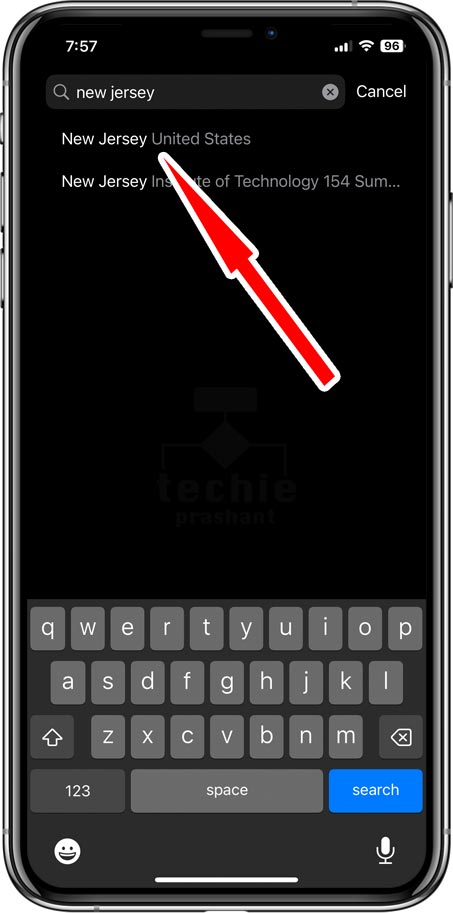 5) It will Show Weather Info for Selected Location, Tap Add from Top Right.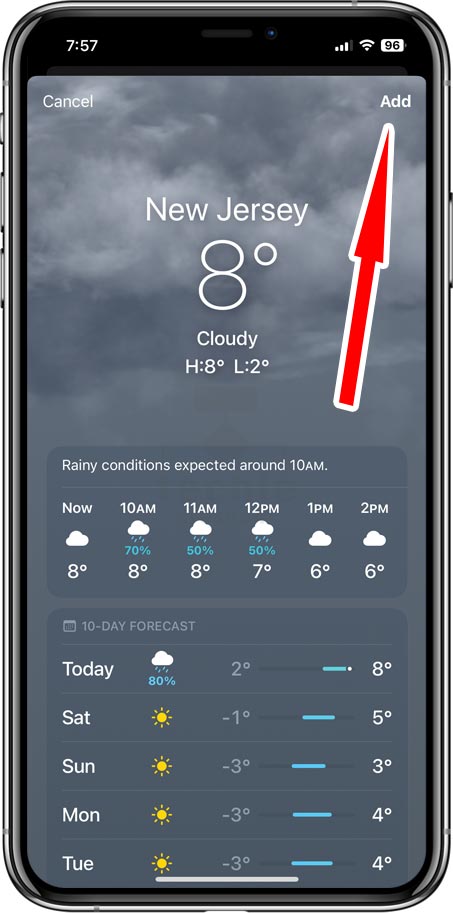 6) Scroll Down to See Recently Added Location. i.e. Check Weather on iPhone.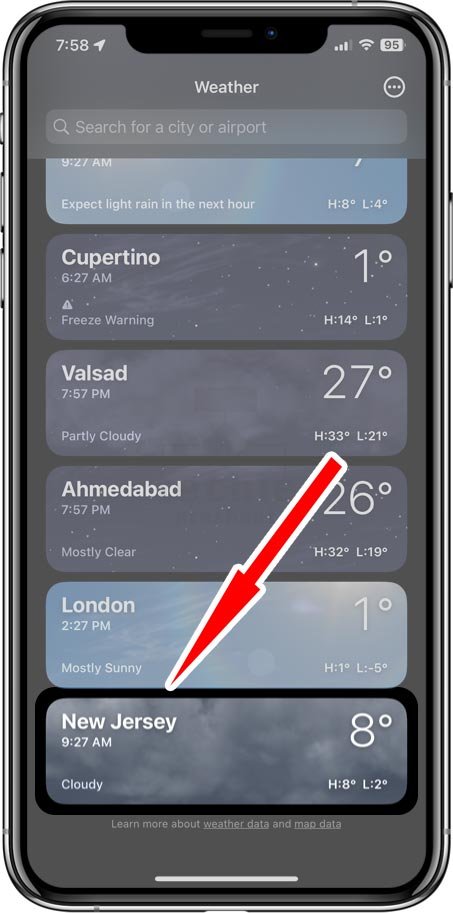 ---
How to Check Local Forecast and Conditions
Select location to check local forecast and conditions. Scroll down to see weather details as shown below:
Hourly Forecast
You can swipe the hourly display left or right to see weather information on hourly basis.
10 Day Forecast Info
You can tap a day in the 10 day forecast to see hourly temperature foreacast. You can view weather conditions, precipitation info, and low/high temperatures for upcoming days.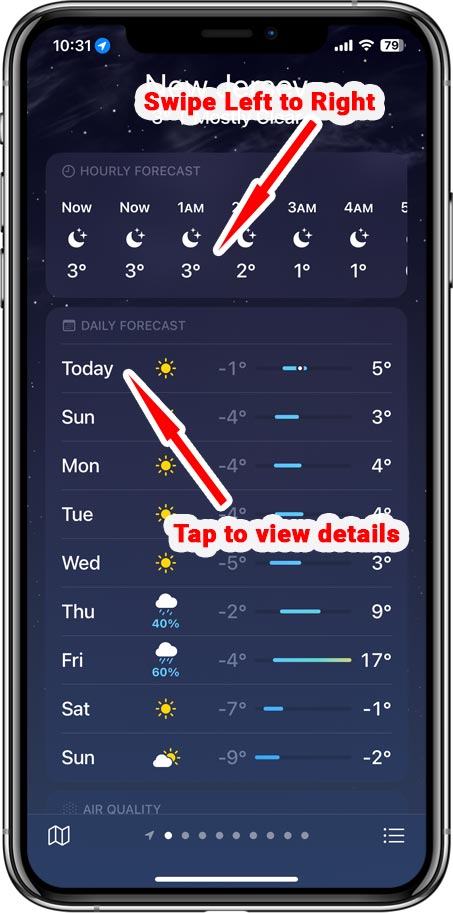 Tap Chart Condition button to change displayed weather condition.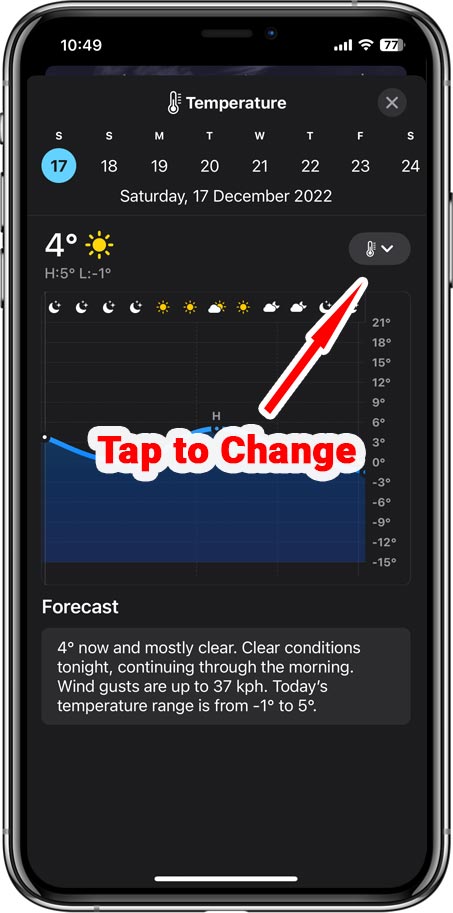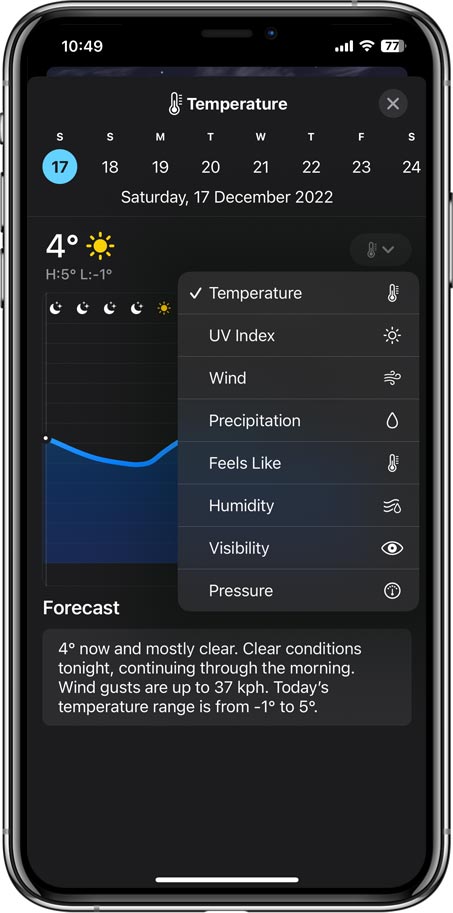 View Maps:
You can view a map of temperature, precipitation, or air quality in the area. Tap the map to view it in full screen.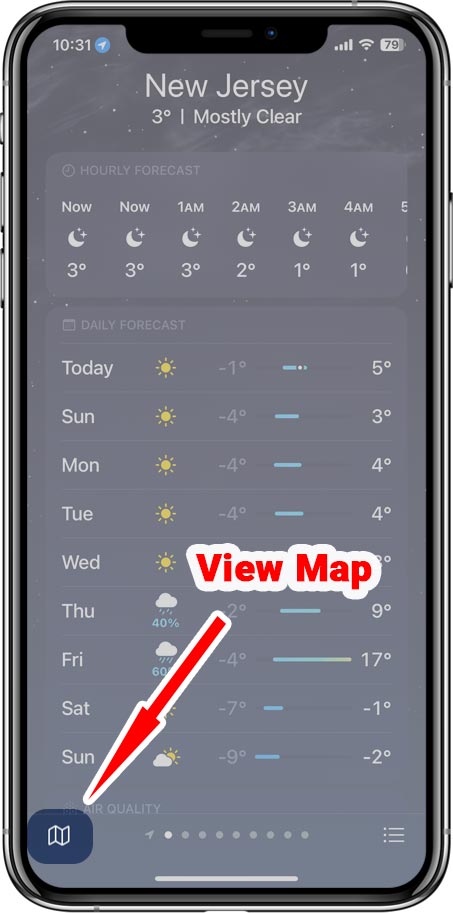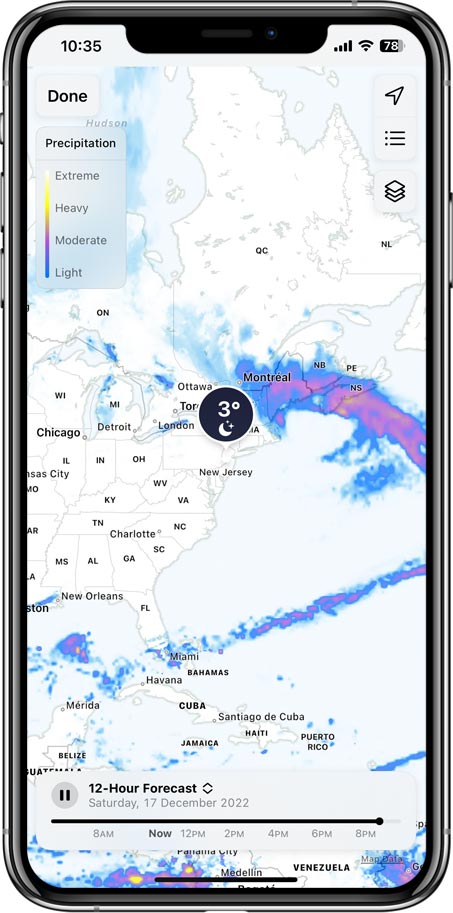 ---
Method 1 – How to Delete Weather Location
1) Tap More (three dot) Icon at Top Right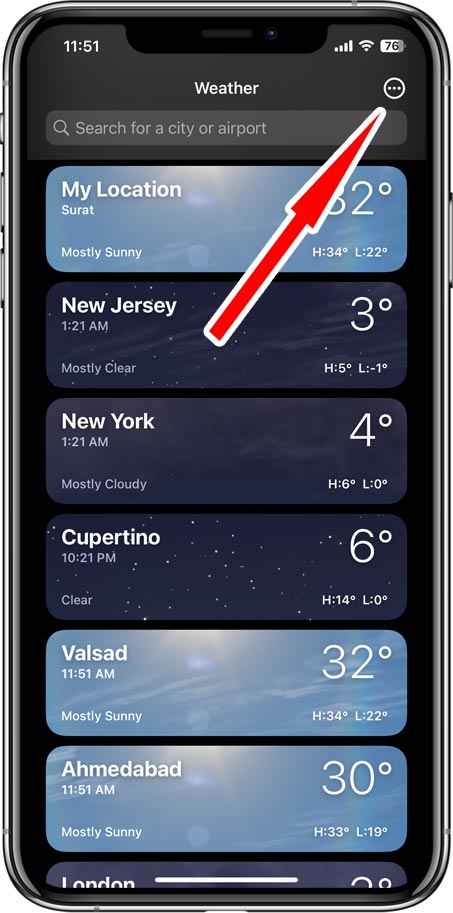 2) Tap Edit List from Popover Menu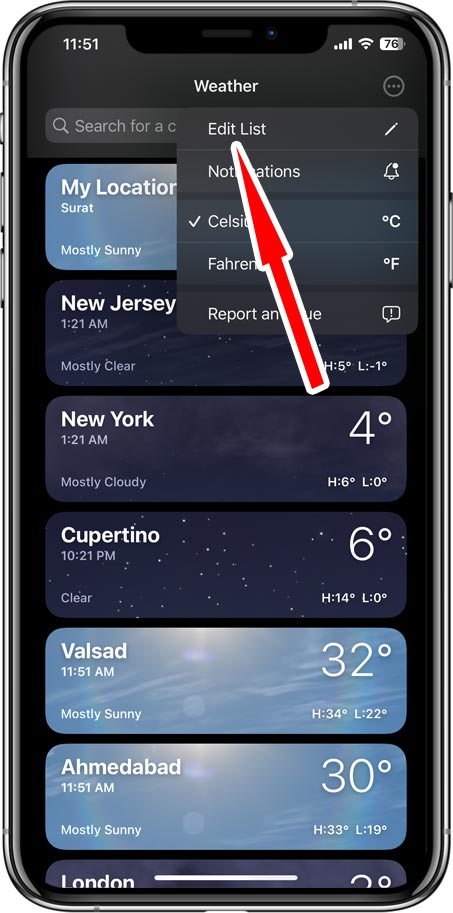 3) Tap Minus (Delete) Icon at Left Side of Every Location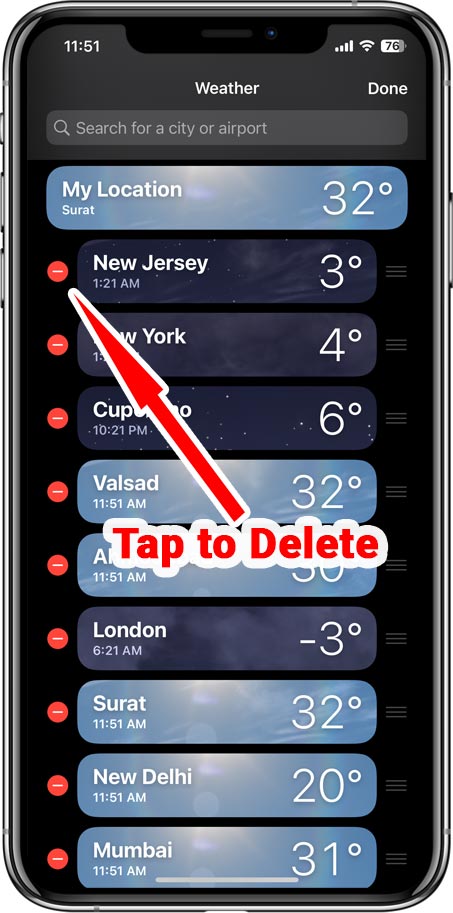 4) Tap Done to Close the Edit Mode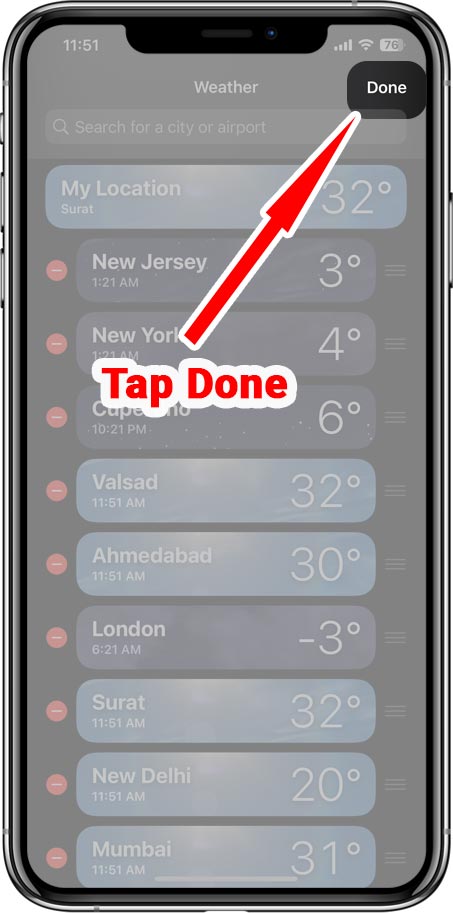 ---
Method 2 – How to Delete Weather Location
1) Swipe Left any Location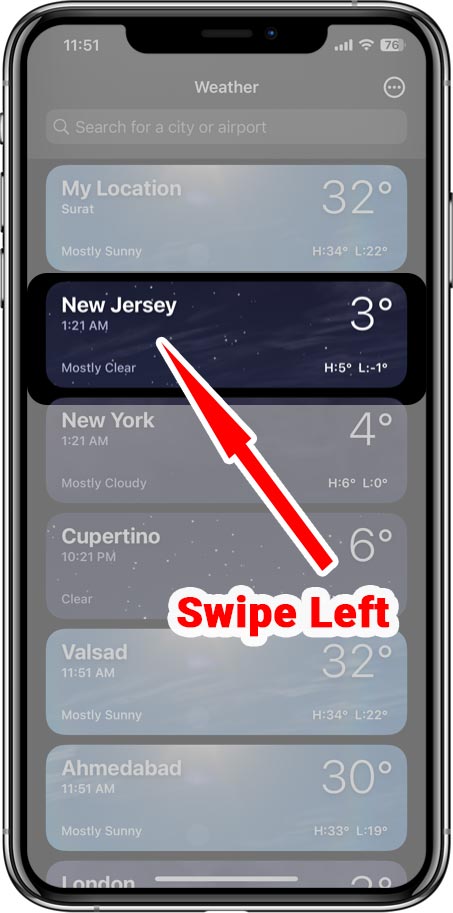 2) Tap Delete Icon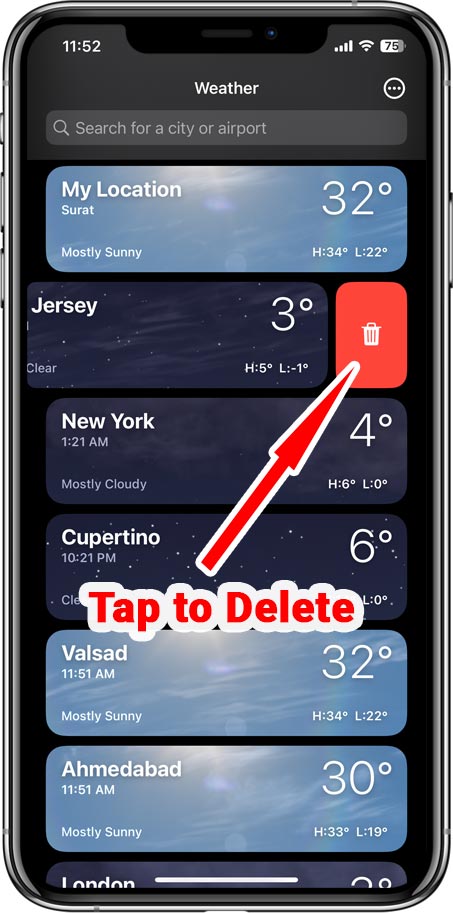 ---
How to Reorder Location List
1) Tap More (three dot) Icon at Top Right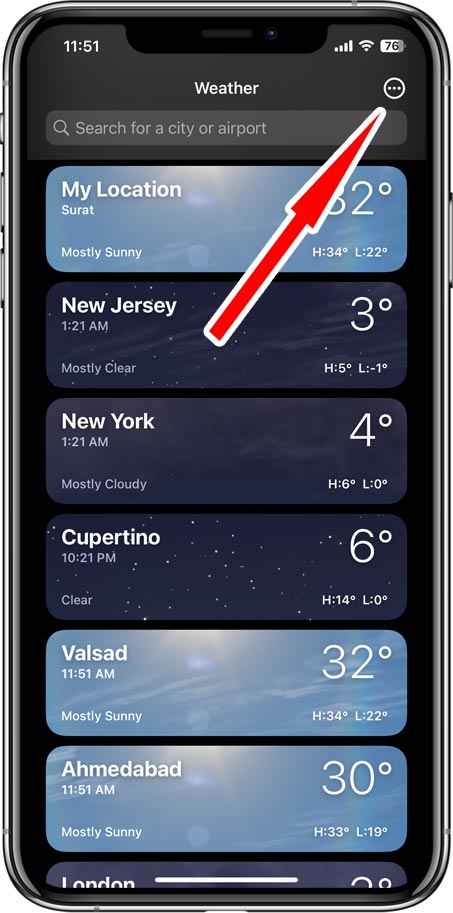 2) Tap Edit List from Popover Menu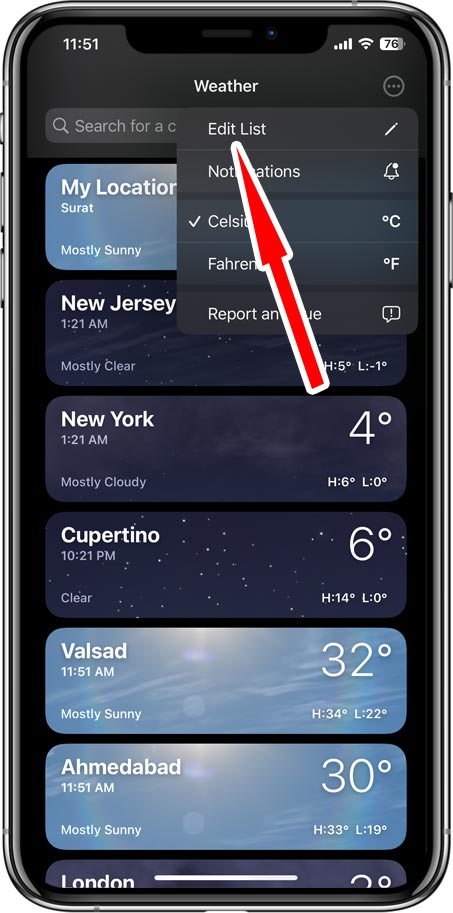 3) Long Press Drag Icon at Right to Rearrange the Location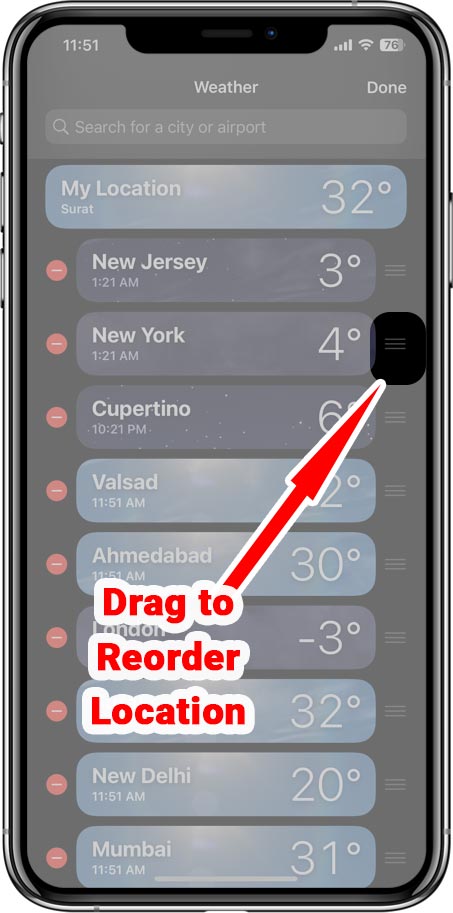 ---
Change Temperature Scale – Switch Between Celsius and Fahrenheit
1) Tap More (three dot) Icon at Top Right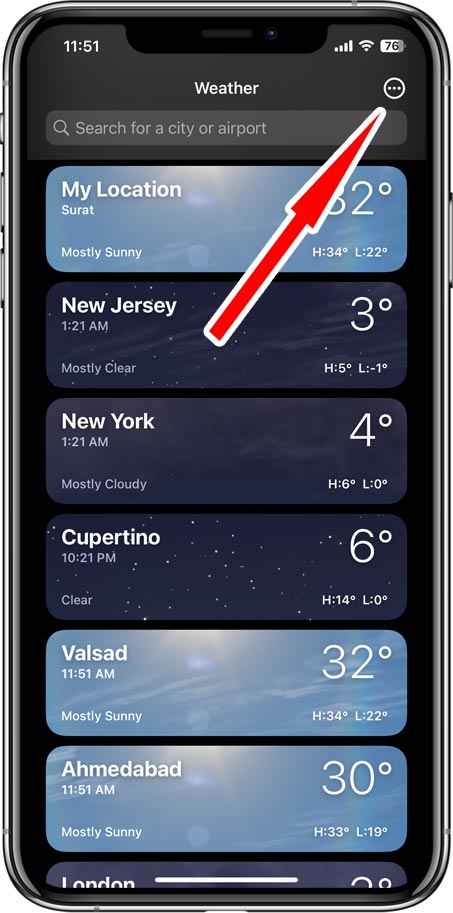 2) Select Fahrenheit or Celsius from Popover Menu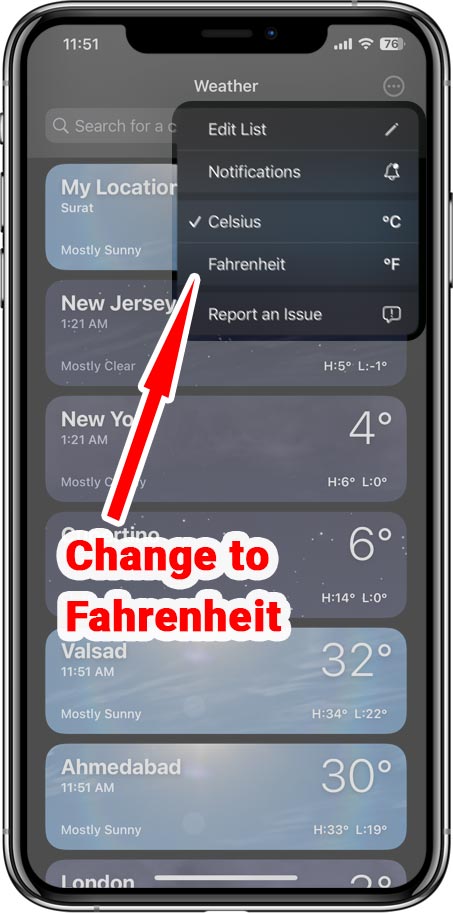 ---
Video Tutorial (HINDI)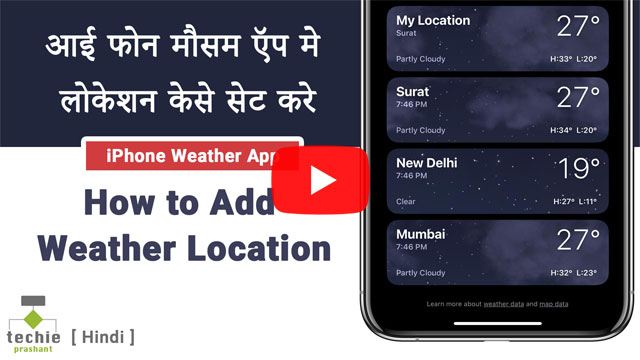 You may also like other article: How to Forward Call in iPhone
View Apple Guide on Weather App