If your iPhone is updated with iOS 16, you will notice a search button at the bottom of iPhone home screen near the dock. Some people like this changes, while others not. But there is a tweak, you can easily remove home screen search button from iPhone if not comfortable.
Search button provides good features. So you can use it if need, otherwise turn off as shown under:
Steps: Remove Home Screen Search Button in iPhone
Important: Your iPhone must have iOS 16 or later version. Also search button is available on iPhone only not for iPad. Although your iPad is updated to iPadOS 16 then also it will not show search button because this settings not available for iPad.
1) Open Settings Application from iPhone
At present you can see the Search button displayed at the bottom of iPhone home screen near the dock. Our goal is to remove or hide the search button. Once you hide, it will show navigation dots only in case you have multiple home screen pages.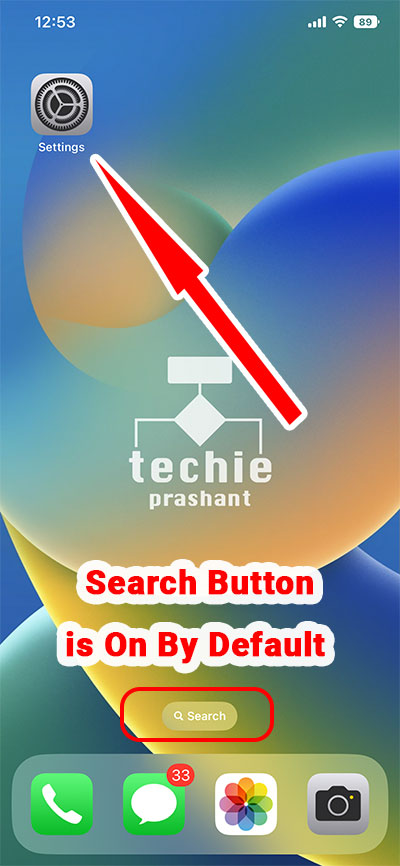 2) Tap Home Screen From Settings Screen
Once you are on iPhone Settings Screen, scroll down little bit to show Home Screen option as shown below.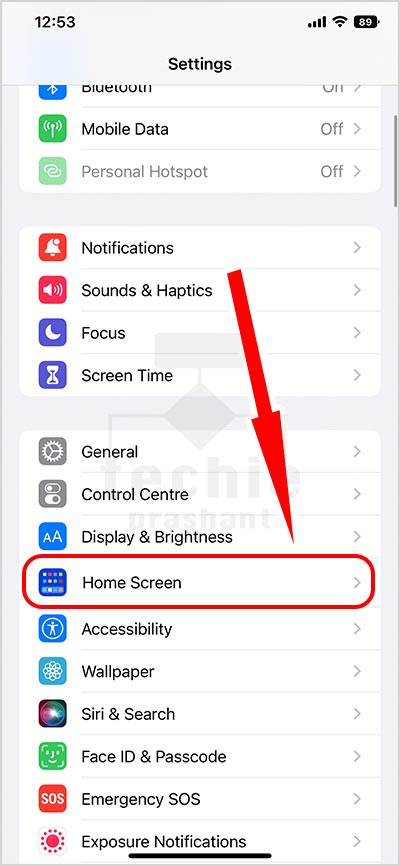 3) You will See Show On Home Screen Button Enabled By Default
Whenever you upgrade iPhone to iOS 16 it will enable Show on Home Screen option by default. So our goal is to disable it.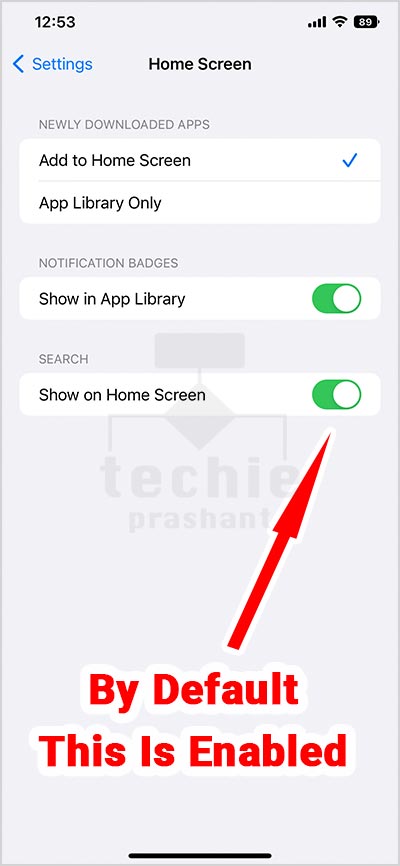 4) Disable Show On Home Screen, So it will Remove Home Screen Search Button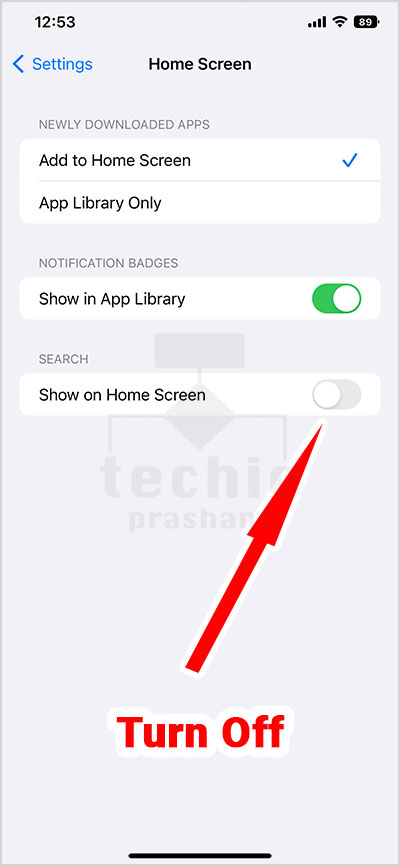 5) Go Back to Home Screen, You Can See Search Button Removed Now
Once you turn off show on home screen and go back to home screen you will see that now search button removed from iPhone home screen i.e. It will show dot navigation as show below.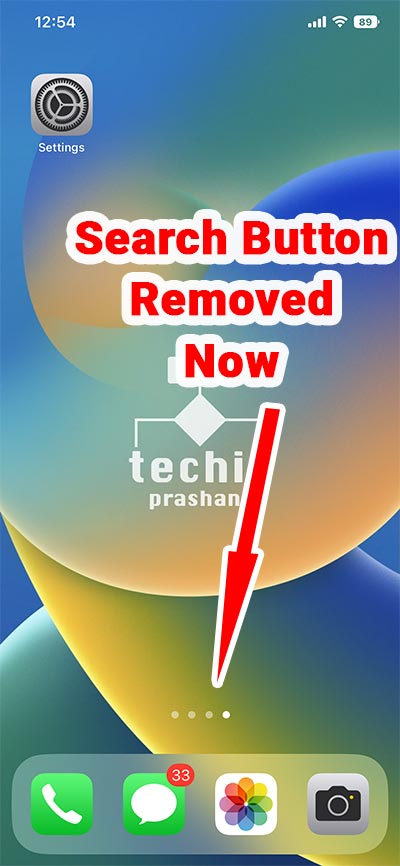 Other article you may interested: How to Forward Call on iPhone
Video Tutorial in HINDI